Thursday, May 10, 2012
Look around in devotions any morning at the Samaritan's Purse international headquarters in Boone, N.C., and you'll see a pretty diverse group. Men, women, young, old. Some came from a long way—Kenya, Ireland, Alaska, Texas, Minnesota. Others are North Carolina natives.
But we all have something in common. We felt God calling us to this ministry because we wanted to play some small part in helping meet needs around the world, and we wanted to work for an organization committed to telling people about the saving grace of Jesus Christ.
Read more @
Going the Extra Miles | Samaritan's Purse
Posted by

DFreemanSr
at 8:15 PM
0 comments


Links to this post
Sunday, May 6, 2012
According to Feeding America, "Research has shown food insecurity and hunger are serious threats to children's health, growth and development. The nation's economic growth depends on the well-being of our children. As such, the existence of childhood hunger in the United States threatens future American Prosperity." Do you have hungry children in your community? Chances are you do. As I posted last week, 20 million children are able to receive a meal each school day through the National School Lunch Program, but during the summer when most children are not in school, where will these children turn to receive a meal?
Read more @
About the Children's Department: Put Feet to Their Faith - Summer Lunches
Posted by

DFreemanSr
at 11:47 AM
0 comments


Links to this post
Should your church be involved with social media? I get asked that question frequently. I was recently in a church that didn't have a website. I scolded them for that. Seriously, I don't see how a church can expect to meet new people without a website. The majority of people these days will check out a church's website before they ever visit the church. If there is no website…no visit. (That speaks to the quality of the website also.)
I'm not sure I can answer that question of social media for every church though, so I will try to guide you towards a decision that's right for your church.
Read more @
Should Your Church Be in Social Media? | Ron Edmondson
Posted by

DFreemanSr
at 11:37 AM
0 comments


Links to this post
Pastor, Mike Glenn, said a temporary good bye to his dad this past week. I was moved by his message. It demonstrates the powerful bond and love the two men had for each other. The message reminds me how brief this life really is, and how we are to make the most of it. And it reminds me that the most important parts of our lives are the relationships we have.
Read more @
A Son Preaches His Dad's Funeral - ThomRainer.com
Posted by

DFreemanSr
at 11:29 AM
0 comments


Links to this post
My guess is that most of our readers have purchased a local Entertainment book at least once. My wife and I are foodies…our usual date night is spent going out to eat. Before we had kids we'd frequent a local Italian restaurant in the Entertainment book that allowed patrons unlimited use of the card for the "buy one, get one free" dinner special. We stopped buying the book when the restaurant discontinued this very generous policy because there were no more restaurants in the book we wanted to check out. Our favorite places generally aren't in the book. They have great food, their tables are filled and they don't need to offer a big discount to get folks to come in.
Let's examine how your health insurance card is designed to work like the card from the Entertainment book, and the consequences of that arrangement for families needing mental health care.
Read more @
Church4EveryChild | Building bridges between churches and families of kids with "issues"
Posted by

DFreemanSr
at 11:11 AM
0 comments


Links to this post
In a 2010 feature, "Taking a Break From the Lord's Work," the New York Times reported that, "members of the clergy suffer from obesity, hypertension, and depression at rates higher than most Americans." Additionally, "their use of antidepressants has risen, while their life expectancy has fallen" and "many would change jobs if they could."
As a pastor to pastors, this bothers me greatly.
Read more @
Why Every Church Leader Needs the Gospel | The Resurgence
Posted by

DFreemanSr
at 10:54 AM
0 comments


Links to this post
Saturday, May 5, 2012
It may be one of the most difficult jobs in the world. Indeed, it may be an impossible job to do in our own strength.
I know. Before I was LifeWay's president or a seminary dean, I served as pastor of four churches.
I know. I have heard from countless pastors in countless churches. Their stories are similar to mine. So I asked the question: What specific part of being a pastor is the most difficult for you? In the weeks ahead, I will share a more exhaustive list. For now, let's look at five tough challenges for pastors.
Read more @
Five of the Most Difficult Challenges for Pastors - ThomRainer.com
Posted by

DFreemanSr
at 2:55 PM
0 comments


Links to this post
Biblical forgiveness is hard. I've wrestled through this issue personally and with dozens of others over the years. The deeper the wound the harder it is to forgive. Those of us who have been forgiven, however, must learn to forgive. My guess is that includes you!
Read more @
5 Ways to Truly Embrace Forgiveness | Ron Edmondson
Posted by

DFreemanSr
at 2:37 PM
0 comments


Links to this post
George Will offered a great gift to families like ours when he wrote about his son with Down syndrome this past week:
He, however, with an underdeveloped entitlement mentality, has been equable about life's sometimes careless allocation of equity. Perhaps this is partly because, given the nature of Down syndrome, neither he nor his parents have any tormenting sense of what might have been. Down syndrome did not alter the trajectory of his life; Jon was Jon from conception on.
Read more @
A gift and a greater gift « The Works of God
Posted by

DFreemanSr
at 2:31 PM
0 comments


Links to this post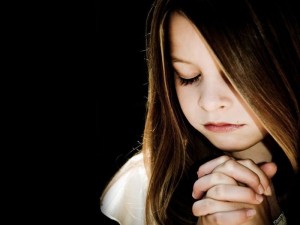 I've been writing about prayer – the wide and narrow road approaches. I've said, "When it comes to our children's ministries, we all know we need to pray, but there is a 'wide road approach' which leads to a shallow walk and a 'narrow road approach' which leads us to a deeper walk with God." Today I want to consider a few ways you can help the kids in your ministry develop a narrow road type of prayer.
Read more @
Prayer . . . a Wide Road and a Narrow Road Approach in Kidmin – Part 3 | Children's Ministry, Family Ministry, and Youth Ministry, and Kidmin Resources
Posted by

DFreemanSr
at 12:56 PM
0 comments


Links to this post
I'm really "big" on "Putting Feet to Their Faith" and intentionally engaging our kids in opportunities to live what they believe! If we really want our kids to be serious about their faith and grow in their walk with Jesus, then we have to both model to and involve them in living their faith by serving others. The Summer is the perfect time to do this with older elementary age children . . . and with teams of families!
Read more @
About the Children's Department: Summer Ministry Possibilities - "Summer Super Servers"!
Posted by

DFreemanSr
at 12:51 PM
0 comments


Links to this post